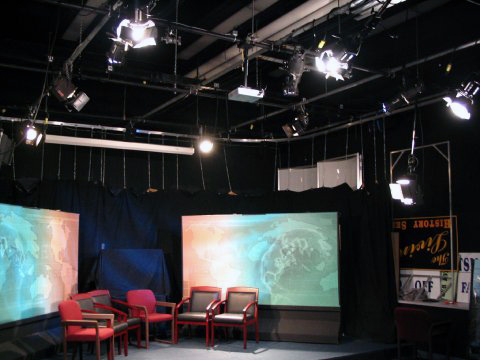 Originally used as a band room, the studio was modified in the mid 80's by Rollins Cable vision (at the time) to suit the need for local access television in Andover. Since the installation of the TV studio, it has been used to facilitate Andover High School television classes and volunteer productions for over 20 years.

Local access systems usually consist of three channels called "PEG". This stands for Public, Educational, and Government access. In the beginning we were called Andover Community Television and only ran 2 channels. The educational station was channel 11 and the public access station was channel 12.

In 1997 a government channel was added. In January 2008 we implemented a full digital fiber-optic upgrade and have become AndoverTV - Andover Community Access & Media.

AndoverTV / ACAM broadcasts on Comcast channels 8, 22, and 99 as a full "PEG" system. We now offer the same great programming on Verizon channels 43, 45 and 47. We are always striving to keep up with the most recent equipment available.